After a lot of success with this fix, I thought I'd share it.
If you own a GT3C, the chances are you will have a problem with it turning on and off when rotating the wheel. Sometimes they go completely and won't turn on at all.
The cause of the problem is due to a pretty basic design flaw.
When wires are attached to moving parts they are placed under a certain amount of strain, and it is important that firstly the type of wire used is up to the job, and secondly that there is a sufficient amount of wire to allow for the movement. Neither is the case here!
If you have this problem, its pretty simple to fix for good, you'll need some basic tools, a good soldering iron, and some nice 'flexible' silicon wire. A servo lead would be ideal!
Firstly you'll need to dismantle the steering assembley.
The power button just pops out, reveling to little screws that hold the wheel on......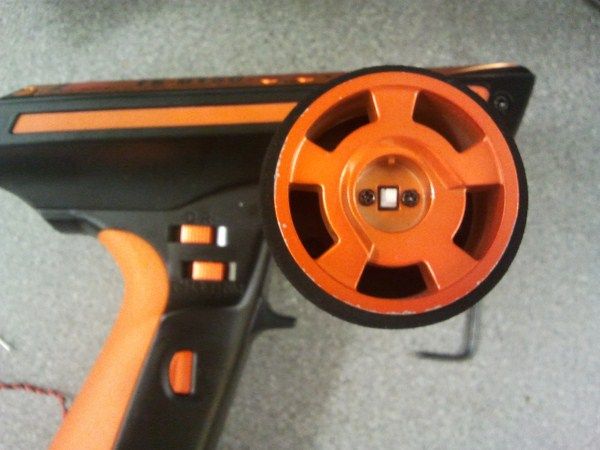 Undo these screws and remove the wheel
Now undo the two screws that hold the steering assembly to the radio case, followed by the 3 screws holding the switch case together.
When the screws are removed, you can split the case to gain access to the switch.
There will be enough length on the leads to slide the switch out....
The problem will most likely be a break in the wire somewhere near the switch. Remove the heatshrink, and desolder the wires.
When removed, give them a tug and you'll probably end up with something like this....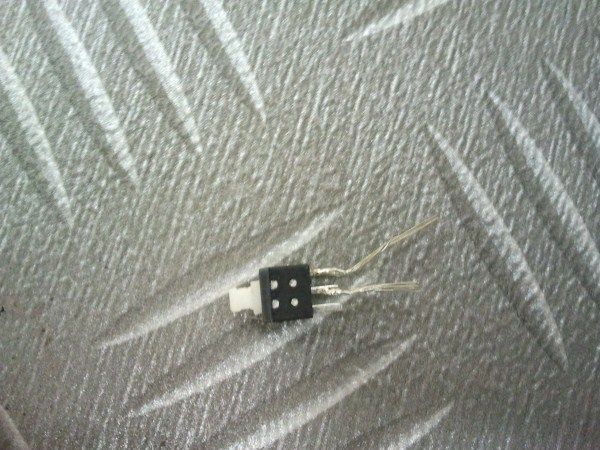 So we've found the problem. Now all we have to do is fix it!
Attach your nice new silicon wire to the switch and slide it back into position, I wouldn't recommend using heatshrink here, because you will loose flexibility in the wire......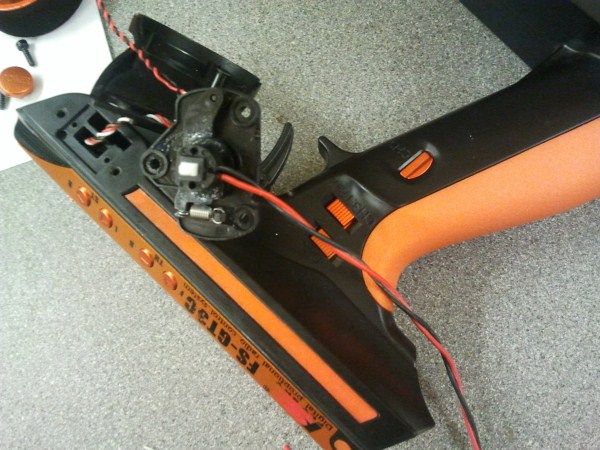 Desolder the original power button connector from the PCB....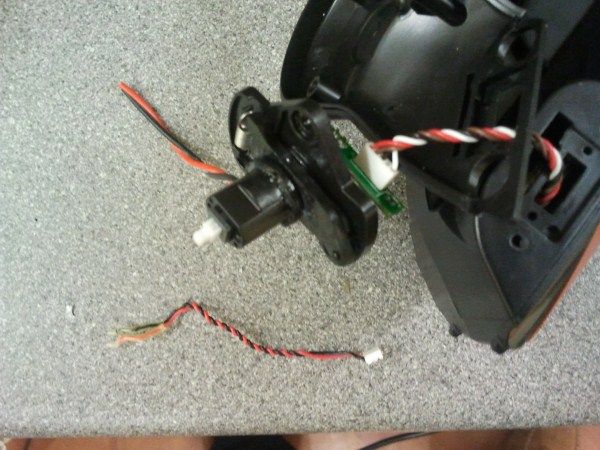 Then attach your wires as shown. You could attach them to the original locations, but I found the through holes in the PCB a little too small for the wire I used. I think servo lead will be ok though.
I use a little hot glue to secure the wire....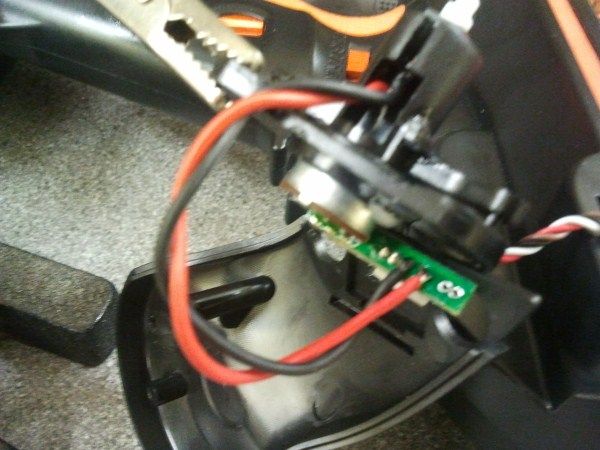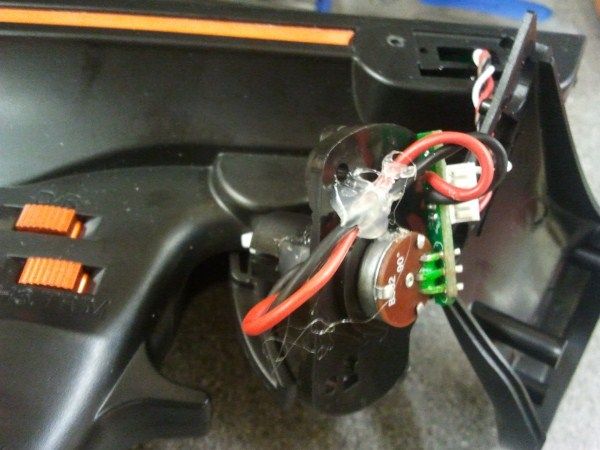 And the same at the switch...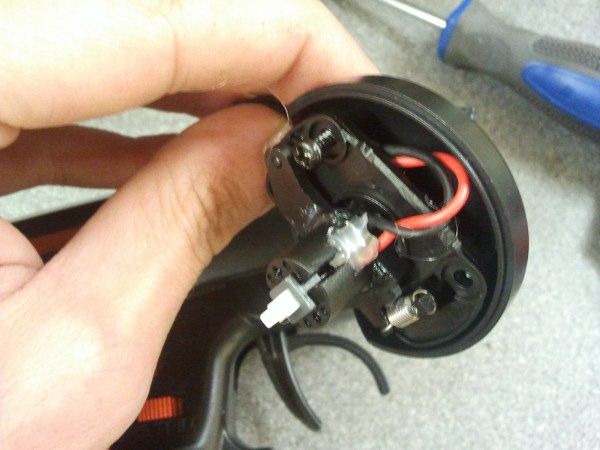 Re assemble and enjoy!!
Edited by Jolly_roger_uk, 20 September 2012 - 10:43 PM.