Right there's plenty if threads kicking around on here all ready , but there's bashers and racers
This is my micro build thread
For racing
I will be competing this year in the wrca and brca micro indoors
I have owned a shark up untill now and swore buy it . This has now gone to a new member at my local club
The car was supereb and set up a treat
I have been a proud owner of the mini 8 just over a week
My initial idea was wait till it's out , wait for people's set ups and wait for a go
As I own a 2.0 1/8 nitro i know Losi make a good car , parts are everywere and good priced
So I thought go for it ! Lrp shark bits are impossible to get hold off never or less my boxes of spares they will run dry one day
On first thoughts the buggy was heavy but looked excellent build quality
Standing next to the shark it looked similar in dimensions but the shark was made to just look like a toy ha ha
Mini 8 unboxed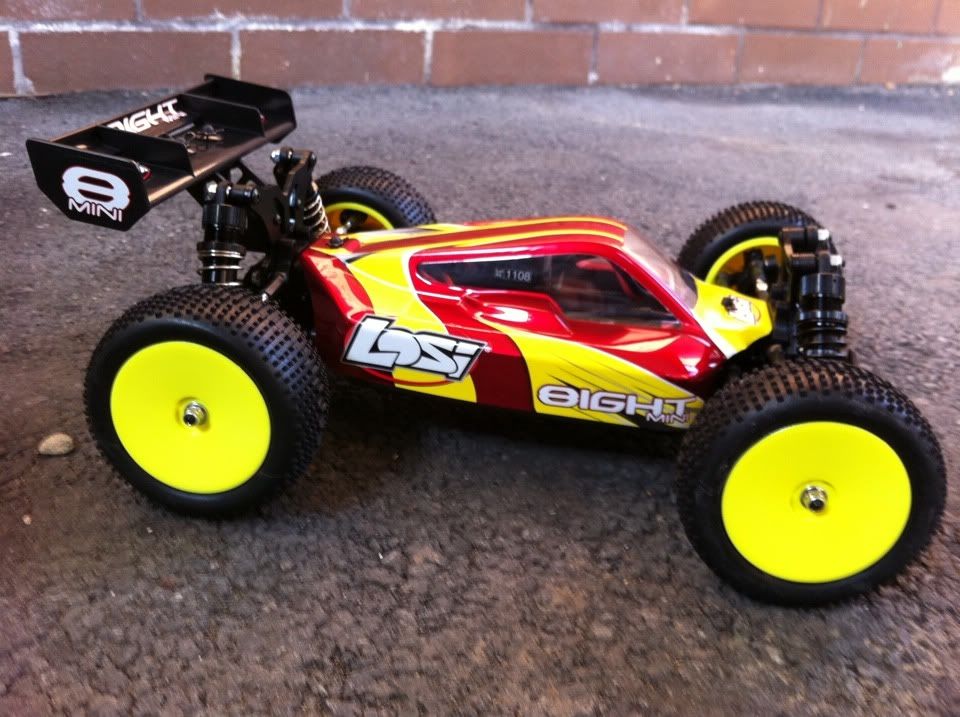 It wasn't long untill I stuck a set of new Yellow pins on her
I then tried the stock nimh battery
Washout, disapointment
Out came the soldering iron and deans and on went my lipos
Booooooom
Result . Now were talking
A few mods to battery tray , a few new hes in chassis and a moved esc and car was wicked
After 2 mins I lost power to front wheels
The Losi factory failed to use loctite to secure the grub nut on drive shaft to the carrier to box
Easy fix though and did the rear the same time
The shocks were next
It was like a trampoline
There was hardly and oil in them
I first opted for 40wt oil all round as I ran this in my shark
Here's a vid to show the difference in fronts done to rear
This night I raced it first time in prep for the wrca
I found it a good car , lots of understeer to be true
Twitchy and a light rear end, this contributed to my understeer
Back at home I changed the rear shocks to 30wt oil
Also at this time I moved the shock positions on tower to inner and bottom to outer
This was front and rear
Also I lowered the car so the shafts were level
After this I dropped the rear slightly lower
I worked the camber to neg 2 on front and neg 3 on rear
They were all over the place out the box
Also I have rpm
Ball caps on order now as these pop off for fun
!!!!!!!
Here's some pics so far
I used my shark goblin shell
Shell off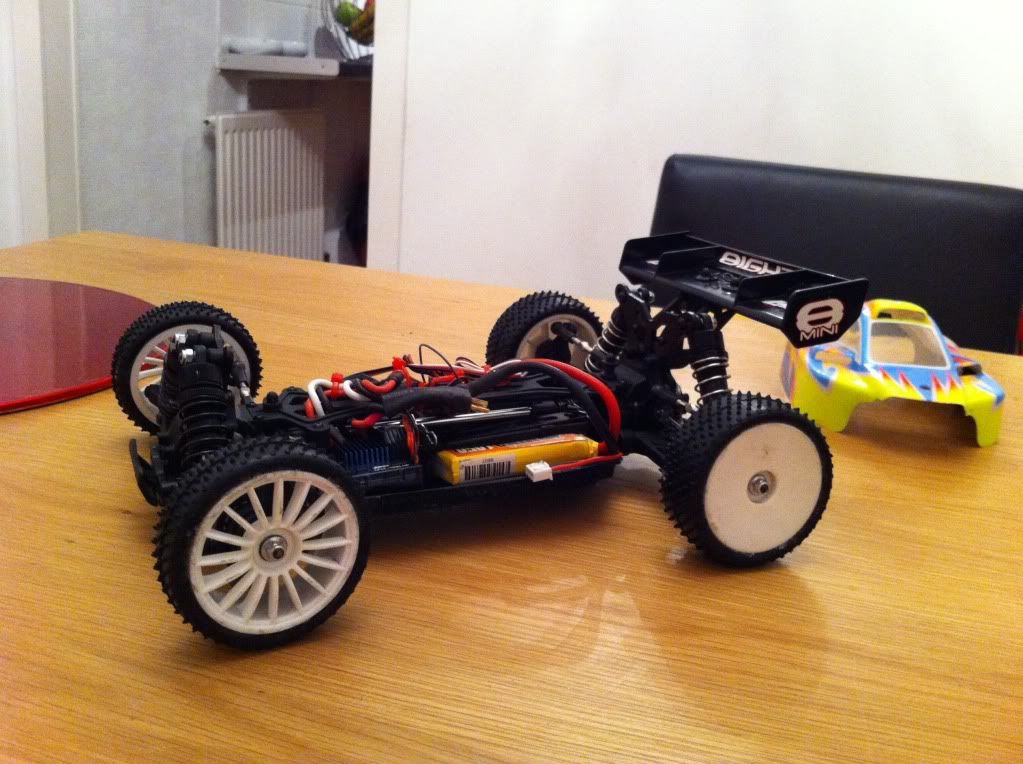 Lipo and esc mod
Inolab servo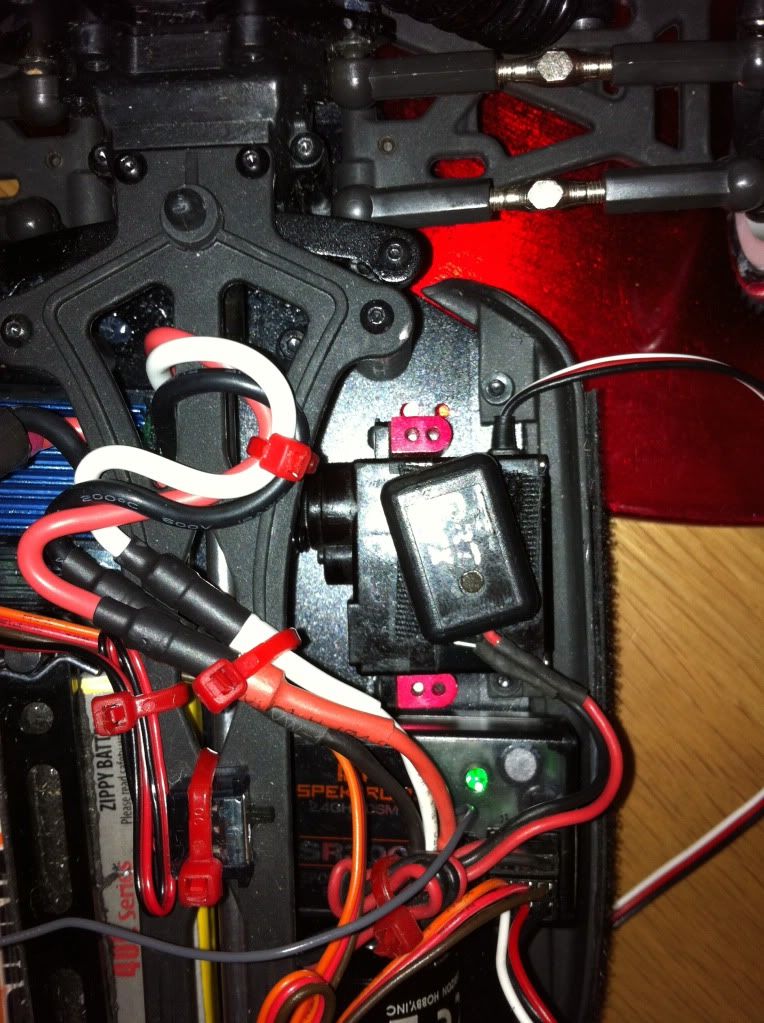 Home made rear kick plate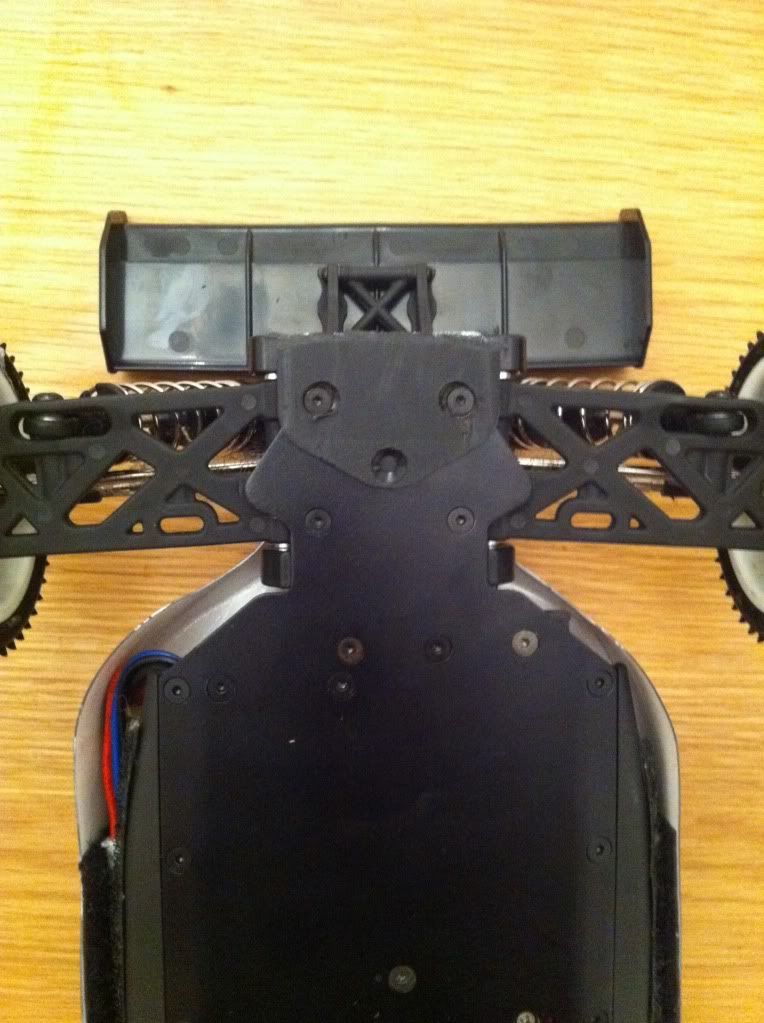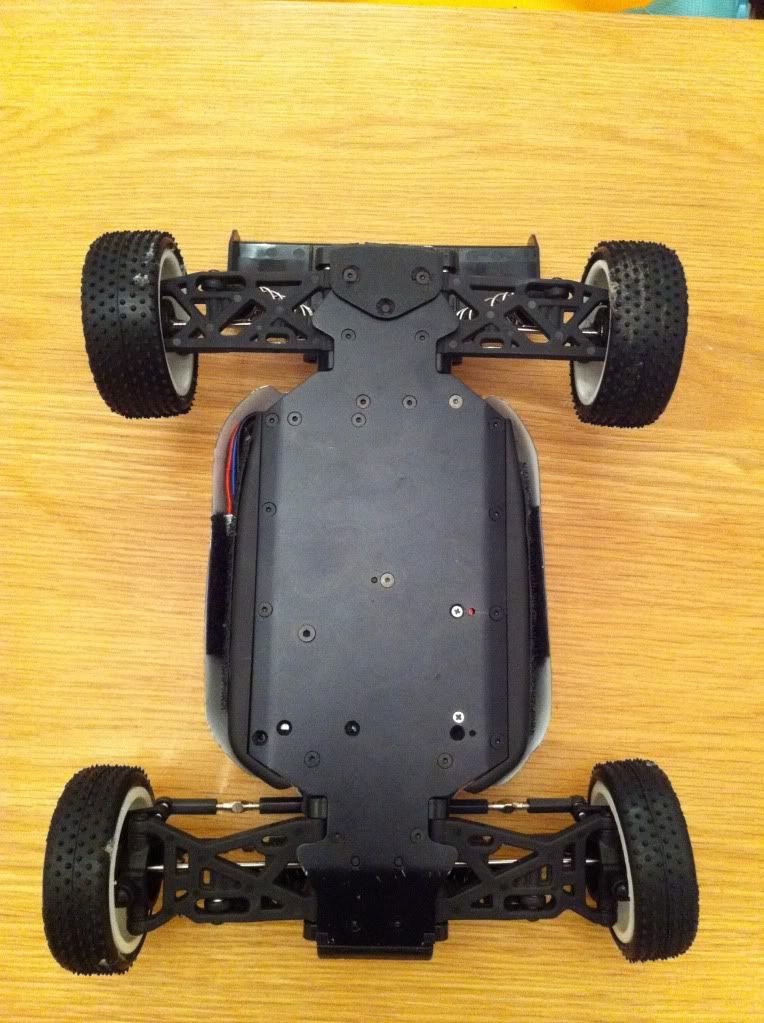 Next to my shark, swapped shells to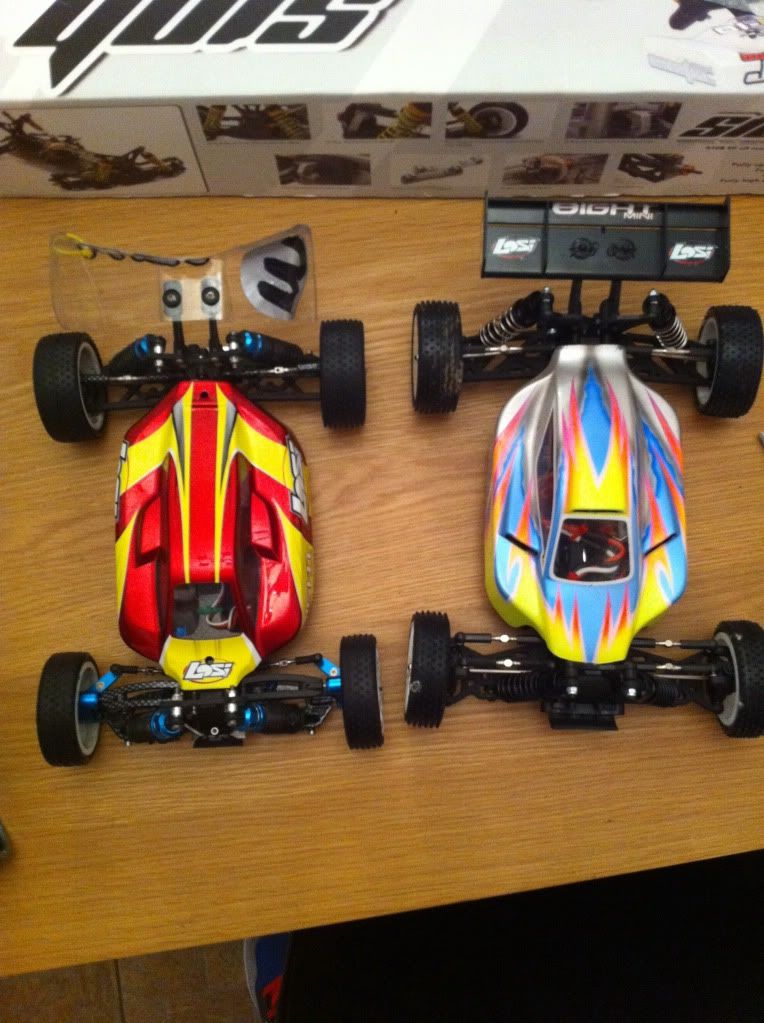 I'm currently using totally stock electrics other than the inolab servo
I have changed the slipper , ie tightend it 1/8th of a turn
Running + 10% punch
Ohhh and used a bit of fuel tube in front shocks to stop them locking out as the shafts are a bit tight on the front on full compression( drive shafts )
I also stocked up on some spares
2 of everything practically. Ha ha
Here's a vid of us running at our wrca last Sunday
I'm
Not really sure what I'm going to do next
But I can promise you that thus will be one of many set ups
The cars new so don't know what's strong what's week whats good what's bad lol
Any advice is gratefull and any questions I will try my best to answer
Edited by Pearce, 17 November 2011 - 06:30 PM.